Customer background
In November 2011, Sugon equipped a thousand trillion computer "Nebulae" at Shenzhen Super (Cloud) Computing Center to serve the fields of aircraft, automobile and ships design, bio-genetic research, materials scientific study, weather forecasting, seismic monitoring, environment monitoring and analysis, energy exploration, government public information service, e-commerce, network games, animation rendering, social networking and video sharing websites constructions, video editing and processing, large scale internet data processing and virtual infrastructure service, etc. (there are totally 5000 computing nods, including 2500 for high-performance computing and 2500 for cloud computing). This product may be widely applied in government, education, scientific research, manufacturing, enterprises, medicine, petroleum, film and television, internet and other industries.
User demands
The "Nebulae" system needs a massive cloud storage system to provide dynamic storage space for it, the storage system should have the following properties:
1. Larger data throughput: relatively high requirements for both data access bandwidth and response time, greater throughput shall be supported.
2. Online system expansion. The system shall have flexible business support ability, thus new applications may be put into use timely and get adapt to the business developments.
3. Simple management: the system shall provide a unified management platform to facilitate management on massive unstructured data.
4. Lower TCO. The system shall minimize the additional management and operation costs caused by system downtime or capacity expansion, reduce the total costs of the system.
Solutions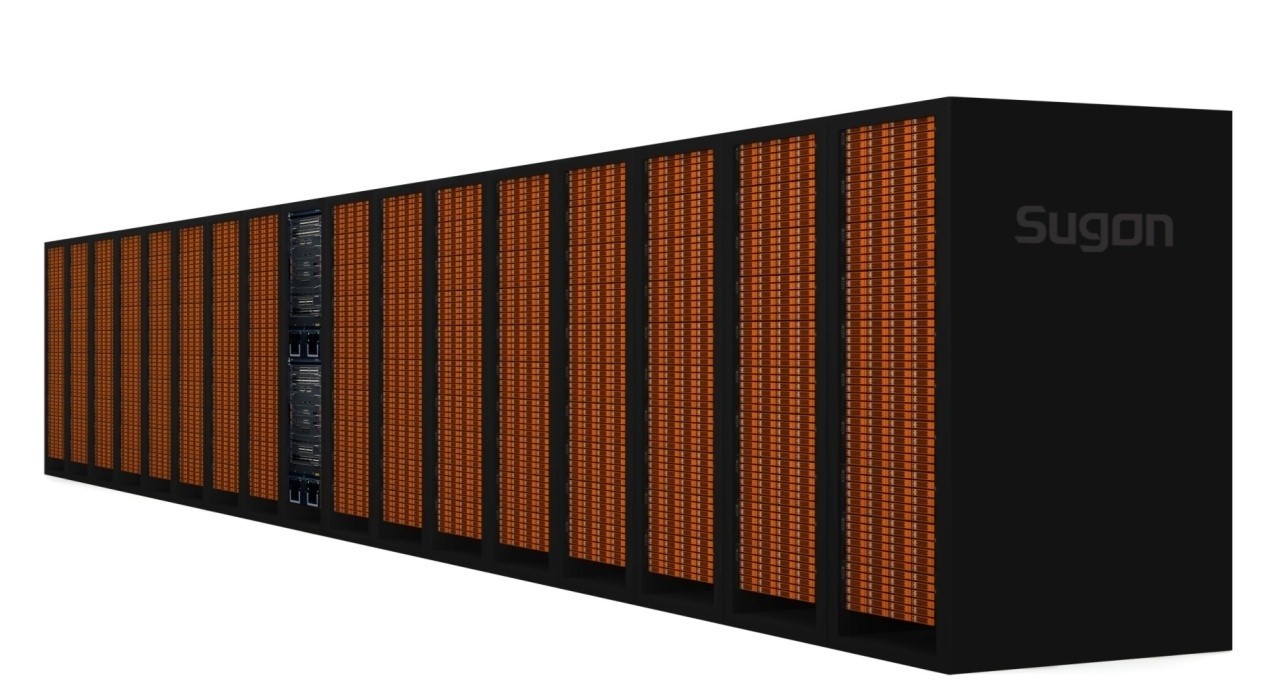 To meet the requirements of Shenzhen Cloud Computing Center for the storage system, Sugon built a 16PB cloud storage system in 2012 for the "Neubla", this storage system was built with Sugon ParaStor200 parallel storage system, it may provide storage resources for the following three types of applications:
1. Meeting the dynamic, changeable and high-performance storage resource demands of high-performance computing users in South China.
2. Configurating 200GB cloud disk space for each citizen in Shenzhen
3. Shenzhen intelligent traffic flow control system
Solution advantages
The actual concurrent bandwidth of "Nebula" Parastor storage system is up to 16GB, its storage capacity is up to 16PB, this is sufficient to meet the storage performance and capacity demands of the front applications. Meanwhile, Parastor has excellent flexibility and expandability, uninterrupted business operations may be assured, it is able to provide high-performance files system storage service for the cloud storage users. The overall uniform naming space virtual storage pool of Parastor200 may improve the utilization of storage resources, it has complete management system and may effectively reduce the management costs and management complexity of the cloud storage system, it is the most ideal choice for building the "Nebula" storage system.
This storage system is also the one in China with the largest capacity and best performance.