PROJECT BACKGROUND
The provincial centralization project launched by Jiangsu Local Taxation Bureau (Jiangsu Local Tax) has been widely promoted and applied throughout the province, with the increase of applications, the data processing volume of Jiangning Data Center is increasing continuously, the existing host resources has become enable to meet the operation requirements of newly added applications, therefore, the user required to build a set of storage system for expansion and application of the online taxation bureau, including online invoice issuing, online tax notes issuing, tax control data acquisition and the database applications of newly added systems.
Solution description and properties
This project arranged two sets of storage systems, including a set of Sugon DS800 disk array for database inquiries. Generally, database inquiries are operations about random reading of small data blocks, it has relatively high requirements for the Cache size of the disk array and the random reading and processing ability. DS800 adopts the industrial advanced 8GB fiber technology, the system processing capacity is overall improved. The system is equipped with a host channel bandwidth of 6.4GB and a disk channel bandwidth of 6.4GB, the unique special ASCI chip built-in hardware RAID process, PCI-e bus design and three-level cache design, enabled DS800 to own an IOPS around a million, the hard disk reading and writing bandwidth is up to several GB, thus it is able to meet the high IO application demands of various types of large databases, it supports 36GB Cache and 448 FC/SATA hard disks, the online system business of local customers may be completely satisfied, upgrading space is reserved for future expansion.
The other Sugon DCstor cloud storage system is mainly used for the backup business of online database and other storage devices. Considering the data growth of the customer at present and several years ago, this project arranged a DCstor system with a capacity expansion ability up to 2PB, thus the customer's demands may be fully satisfied.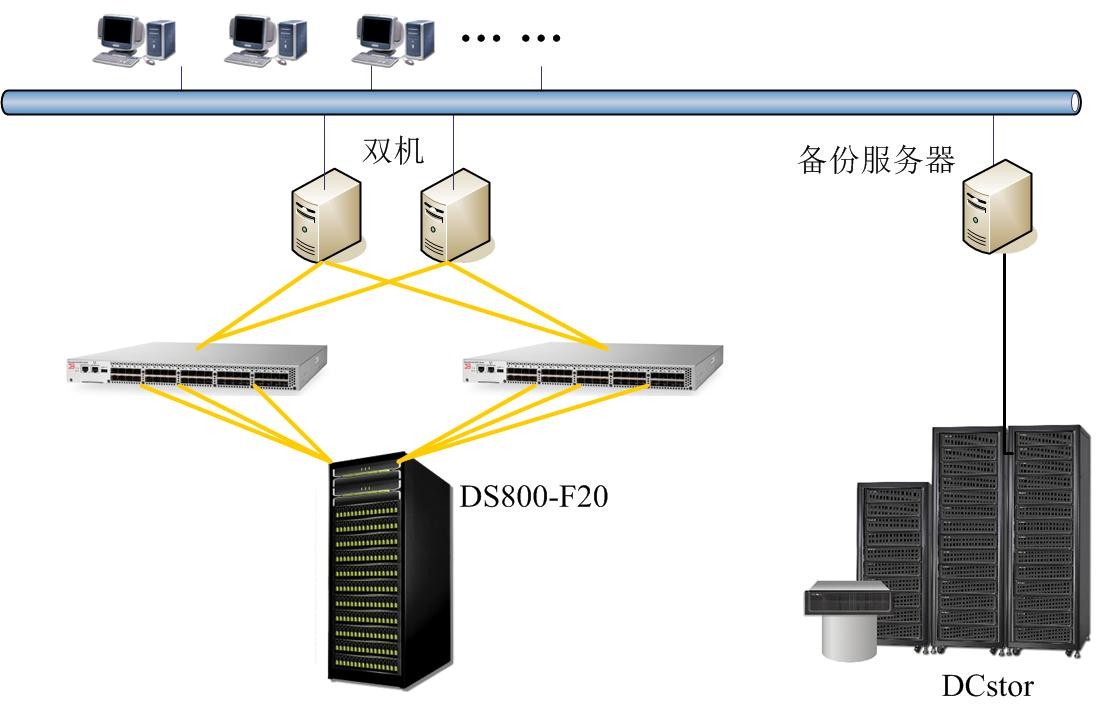 Project summary
The overall design and planning of the system is able to meet the present business demands, meanwhile, it fully considered the future demands possibilities and the future business expansions, so that to get adapt to the technical reforms of new business technologies, the efficient and reliable system performance of Sugon storage products, as well as the professional implementation service system have all been fully confirmed by the customer.