The purpose of Sichuan Unicom family multi-media project is to realize digital community service, connecting family life with community service information, providing real-time community service and message, video and audio entertainment, commercial community, and residential security alarm through interaction among the mobile phone, computer and television. You can communicate and share information with neighbors and community property management even g at home.
Family multi-media project makes full use of technologies, including comprehensive wiring technology, network communication technology, security and prevention technology, automatic control technology, and audio and video technology, to integrate family life related equipments. The users can improve their life quality through multi-media control over network connection technologies.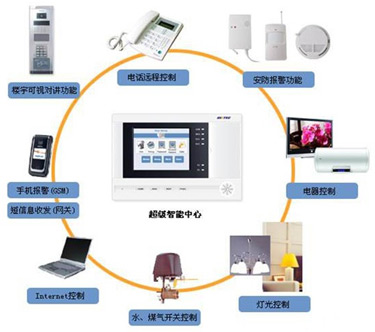 The Sugon Company, as the provider of equipments and solutions during the construction of this project, offers hardware system support for the sub company of Sichuan Unicom's family multi-media project. The provided equipments include server and memory. The company also cooperates with the project integrator to do a long-term system test before going to online. During the test, the company recommends many effective improvements for the project targeting at the optimization of the system, ensuring the smooth conducting of the project.