The China Mobile "cloud" project started from March, 2007. The aim of "cloud" research project is to build the company's core competition force of cloud computing. It is the China Mobile Research Institute's major research technique and prototype system developing plan to build fundamental facilities of China Mobile cloud computing.
This project will meet the needs of providing high performance and low cost ID supporting system to China Mobile, offering internet business and service for our company. The "cloud" is divided into three product lines, management and analysis of data, resource storage pool of computing, and product line for real-time transactions and real-time batch processing.
The specific structure is shown below.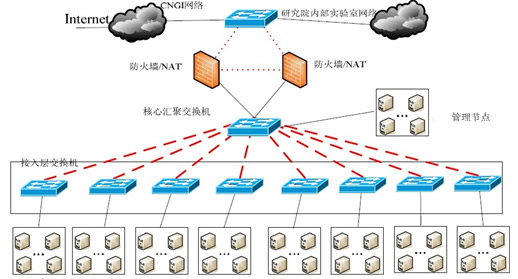 The Sugon Company highly focuses on the "cloud" project of China Mobile after entering into the list of mobile providers, and offers more than 80 dual and four-server frame type servers and 9 packs of independent server cabinet systems for the building of mobile cloud project after deep communication. The rapid development of the cloud project is promoted by the usage of the product solving plan offered by the Sugon Company. The construction of the cloud platform has been gradually improved since the China Mobile proposed and conducted the cloud project in 2007. And on the 2012 (6th) mobile network international conference, China Mobile published the Cloud 2.0, which leads China Mobile's cloud platform to business use, after the achievement of Cloud 1.0 in 2010 followed by the Cloud 1.5 which is converted from private cloud to public cloud in 2011.