Huainan Rural Commercial Bank Co., Ltd. (Huainan Commercial Bank) is a local bank in Huainan city. Rooted in the local place, the bank provides services for the lacal enterprises, institutions and individuals and has been playing a huge rule for the booming of the local economy. During the past over 50 years' development and transformation, Huainan Commercial Bank has carried the transformation of the cooperative financial system and realized three phases of leap-forward development. In 1996, according to the reform program approved by the State Council, the credit cooperative separated from the administration of the Agriculture Bank of China and was placed under the administration of the People's Bank of China instead. In 2003, according to the myth reform pilot program of the State Council, the cooperative finance was transferred to be administrated by the local government and was transformed to be the provincial union for unified management and business guidance. In 2006, following the further reformation, the legal person qualification of the grass-roots business organizations was terminated and the city union was established, which institutionally increased the risk-prevence capacities.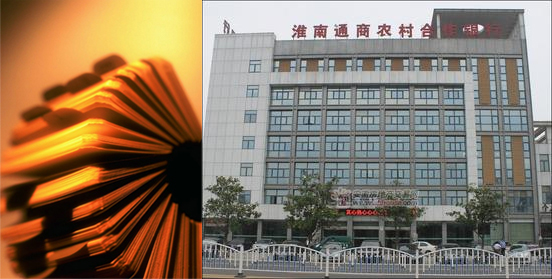 Modes and configuration of Sugon products winning the bid:
A 840r-G Server
Operation 6212 eight-core×4/32G DDR3 1333 memory/300G 10K SAS hard disk×3/512M SAS RAID/ integrated LAN 8GB single-prot PCI-E HBA card×2/configuring Gridview server management system single machine version
DS600-F20 Disk array
DS600_F20 dual control main cabine/DS600_F20 using 4G DDR2 CACHE×2/SAS hot plug/600G 15K SAS hard disk×7/8Gb optical figer model×8/3Mmulti - mode optical fiber cables (LC-LC)×4/DS600 main cabinet dedicated rail
ROSE HA master-slave hot standby software for Linux
Sugon server intelligent navigation software
The successful application of Sugon server in Huainan Commercial Bank demonstrates that the home-made product can bear the squeezing and using by the highend customer. Sugon server and services have instilled confidence to the customers for using the home-made server. Sugon shoulders the mission of developing national brand and we believe that Sugon will embrace the most beautiful rainbow after the large-scale wind and rain rush in the process of informationization construction.