Project background
Dalian Municipal E-government Extranet is an internet-oriented government affairs network, it was set up to meet the demands of the governmental departments of Dalian at all levels to implement social management, public service and other social services, it is an important part of the state and province e-government network. The construction of this project is of great significance to achieve the interconnection of governmental departments at all levels, information sharing, improve the administrative service ability of the government.
Before the construction of this extranet, Dalian had not any unified government extranet, the business system standards of various departments were not unified, no data exchange interface was reserved, data were closed and were mutually independent, "information island" phenomenon existed seriously, different departments were difficult to exchange and share information, this not only affected the departmental coordination in the internal government departments, but also affected the process to improve the overall level to provide "one-stop" services to the public.
To improve the current situations, Dalian Municipal Government requires a type of data storage solution to achieve centralized management, high degree of sharing, security and reliability.
Solution introduction
On the basis of overall understanding on customer's applications, Sugon recommended to use the cluster system to build the portal website system of Dalian, achieve server resources integration through DCLB technology, ensure each application system to run on multiple server nodes, achieve the reasonable distribution of resources through the application scheduling system, thus to improve the system reliability. This cluster structure needs to built a set of high-performance shared storage system and adopt the redundant technology, so that to ensure the high reliability of data.
Therefore, the project adopted Sugon high-performance FC SAN disk array product to built the storage system, the disk array adopts redundant controllers, meanwhile, a full redundant storage network system was built, so that to achieve the total redundant design from the hard disk to the links, ensure the data transmission process to be free from single point default.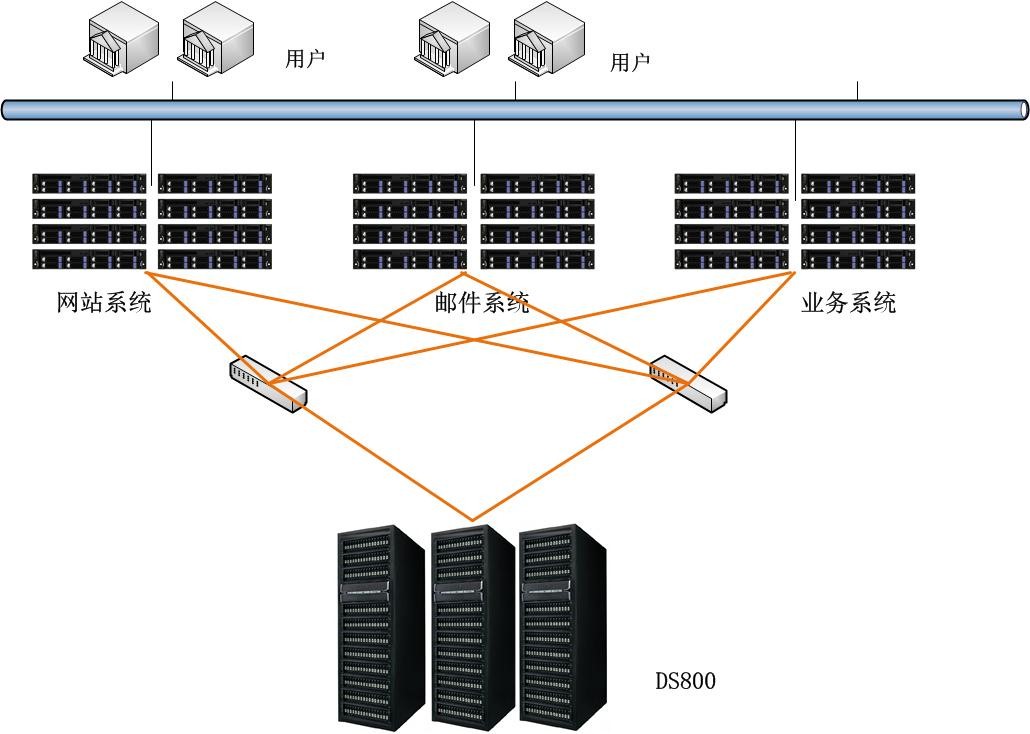 PROJECT SUMMARY
This storage system has extremely high cost efficiency, high reliability and excellent expandability, it is able to meet the continuous business development demands of users. All critical components and storage network adopt redundant design, thus it is able to provide reliable supports for government business data at all levels with its unified storage pool and unified storage space management mode.